Contact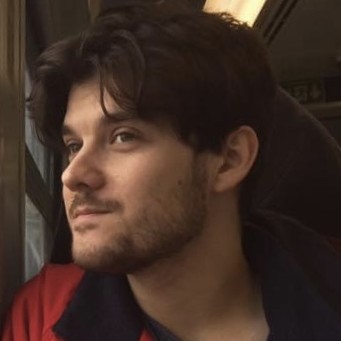 Name
Jamie McDonald

Position
Postdoc

Email
Address
Centre for Cosmology, Particle Physics and Phenomenology - CP3
Université catholique de Louvain
2, Chemin du Cyclotron - Box L7.01.05
B-1348 Louvain-la-Neuve
Belgium
Office
UCL member card
Projects
Research directions:
Active projects
Neutrinos in the Early Universe
Marco Drewes, Jamie McDonald, Isabel Oldengott
We study the production and interactions of neutrinos in the primordial plasma from first principles of quantum field theory. This includes Standard Model computations such as QED corrections to Neff as well as constraints on new neutrinos species from cosmology and astrophysics.
New Physics in compact stars
Marco Drewes, Jamie McDonald
We investigate constraints on the properties of new elementary particles from the observation of compact stars.
Publications in IRMP
All my publications on
Inspire
Number of publications as IRMP member: 2
2022
CP3-22-46: Axion detection with phonon-polaritons revisited
David J. E. Marsh, Jamie I. McDonald, Alexander J. Millar, Jan Sch ̈utte-Engel

September 26.